A

T

H

G

s

t

o

r

y
Ingenuity is a digital solutions provider powered by first-hand experience. Owned by global, digital-first consumer brands group, THG, the infrastructure powering the growth of THG brands like LOOKFANTASTIC and Myprotein is the same solution used by our customers across the globe to accelerate their own digital brand growth.

We're obsessed with innovation, and our digital commerce capabilities are enhanced by continuously developing initiatives to meet the ever-changing demands of our global consumers.
Contact us today
Supporting leading brands with their digital growth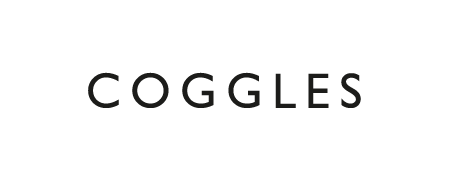 Ingenuity in numbers
Initially launched in 2004 as a white label ecommerce provider, over the last 18 years Ingenuity has evolved to become the world's leading solution to digital brand growth, powered by our people and driven by our values.
platform updates annually with no downtime
integrated payment partners
sq ft of creative content production and studios space
global distribution centers
International currency capabilities
Leadership
Throughout Ingenuity we have leaders and subject-matter-experts across our core unified offering and the industries we serve. Our on-the-pulse knowledge enables us to stay ahead of trends ensuring we create the optimal solutions for our customers.
Ambition
Over the past 18 years, Ingenuity has launched first-time digital offerings for brands, developed and manufactured new products, reached new audiences, and entered new markets for our clients – at pace. Our ambition drives us to constantly surpass expectations across our customers, our clients and our own brands.
Innovation
Ingenuity is an ever-improving solution built to power global digital brand growth. Our constant optimization across our technology products and ecommerce platform, coupled with our partnerships with global technology companies, enables us to offer a best-in-class solution that is agile to complement each brand's unique goals.

Our innovative approach to digital commerce spans beyond technology, tying in operations and international digital marketing expertise to ensure every step of the customer journey is considered and constantly enhanced.
Decisiveness
Backed by 18 years of data, our data science teams work in parallel with our strategic consultancy teams to interrogate customer insight, designing agile and sustainable solutions to brand growth. Our data-driven approach, combined with our vast expertise enables us to make multi-disciplinary decisions fast, ensuring all aspects of the customer experience are considered and captured within the propositions and go-to-market strategies we deliver.
Collaboration
Ingenuity's approach to digital commerce is made possible through strategic collaboration across our teams and their specialist knowledge. Our people work together to innovate and share expertise to deliver optimal results for our customers. Having designed a complete solution to digital commerce, each part of our business is designed to connect seamlessly to the next.