Beauty
Blog
/
23 February 2022
Beauty trends for 2022
The COVID-19 pandemic has deeply transformed the global beauty industry over the past two years. With the temporary closure of brick-and-mortar shops and consumers reducing their physical interactions, beauty brands everywhere were forced to strengthen their digital offerings and introduce innovative ways to interact and connect with customers.

During this same period, customer concerns around sustainability, health and wellbeing have also grown, leading many beauty brands to shift their focus to offering products with sustainable, eco-friendly and natural ingredients.

This dynamic scenario has not only redefined what a thriving beauty brand looks like in 2022 but has also given rise to a series of factors and strategies that are reshaping the way brands connect with consumers and meet their needs and expectations.

Four beauty trends moulding the industry in 2022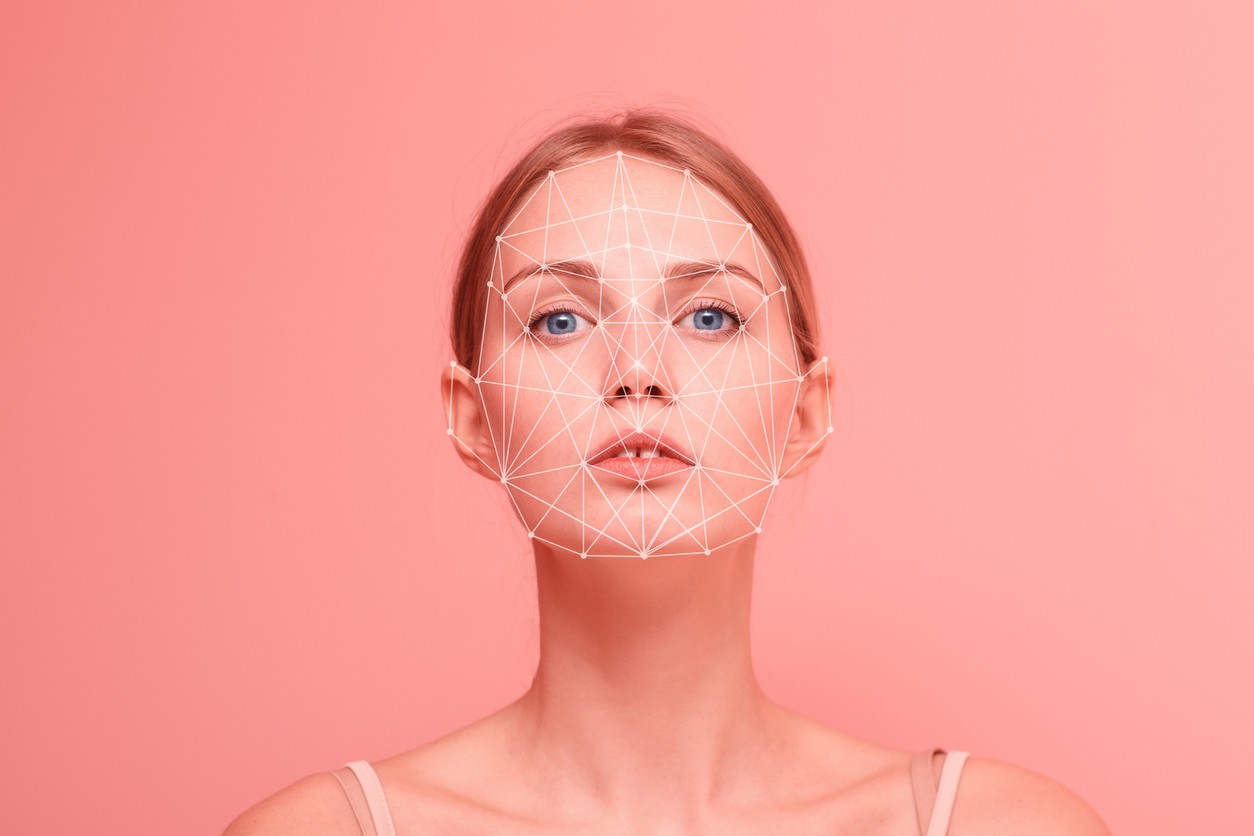 r
1. The rise of beauty tech. With people becoming increasingly aware of the benefits of personalization, many beauty brands are turning to artificial intelligence (AI) technologies to develop personalized beauty devices that can deliver on-the-spot skincare, lipstick, and foundation recommendations tailored to the individual's needs. For example, 36% of US and 31% of UK consumers have shown high interest towards skin-scanning devices that create customized skincare regimes (GWI).

Consumers are also becoming more familiar with technology and are looking for beauty brands that offer products and services with supportive functionalities. For instance, 26% of US and 19% of UK consumers are interested in using augmented reality (AR) apps to try on makeup (GWI). AR and virtual reality (VR) beauty technologies have been attracting more attention since the beginning of the pandemic, as the temporary closure of physical stores made it essential for customers to be able to try products remotely. The rise of beauty tech is changing the way consumers discover brands and connect with them. In this sense, their expectations for these brands are higher, with three quarters of consumers now expecting retailers to offer AR experiences (Hubspot).  
2. Livestream shopping matters more than ever. The use of beauty product videos and demos is surging, especially on platforms like TikTok, Facebook and Instagram, making livestream shopping one of the key beauty trends for this year. With a growing number of social media users and social commerce buyers, beauty brands are significantly relying on social media platforms to attract new customers and generate higher revenues. In 2021, the global number of social media users amounted to 3.7 billion and is expected to reach 4 billion by the end of 2022 (Statista).

Most beauty livestreaming activities are driven by brand influencers and ambassadors to increase customer engagement and interest towards brands and their products. Likewise, livestream shopping enables new in-app shopping experiences while fostering a sense of community and strengthening brands' relationships with their customers.

Livestreamed shopping can also be a useful tool to help buyers make the right choices through product demonstrations and videos. According to Mintel, 47% of customers who have bought beauty and personal care products via live streaming channels say that they bought what they really needed. This approach also enables beauty brands to reach a wider audience and improve revenue streams. For example, in 2021, THG Ingenuity coordinated a partnership between Neal's Yard Remedies and top Key Opinions Leaders (KOLs) in China to generate brand awareness, with the goal of converting audiences into customers. One of the KOLs presented a series of products, and in the space of 10 minutes, Neal's Yard Remedies had recorded sales of over £100,000 (click here to watch our webinar with Neal's Yard Remedies).

3. Clean beauty is gaining traction. Clean beauty is among the fastest-growing beauty trends of the last few years. It refers to products that include no harmful chemicals and have transparent labels. Consumers globally are now seeking brands that are as transparent in their ingredient list as they are natural in their products. In fact, more than 60% of women would be willing to spend on new brands if they were offering natural products (Yieldify).

Today, consumers expect product labels to be very clear and straightforward in their claims. For instance, sales of beauty articles that are both free from parabens and claim to be natural are growing five times as fast as those just meeting the paraben-free specification (Yieldify). In the light of this, more and more beauty brands are focusing on the use of natural and sustainable products and ingredients as well as providing more complete information around sourcing and product origins.

4. Inclusivity is crucial. Consumers now seek value-driven products and brands that reflect their personalities and lifestyles, with 80% of global consumers expecting beauty brands to show diversity, inclusion, and transparency (CNBC). As a result, many brands have expanded their offering to include product tones and undertones to suit a more diverse customer base. In this sense, the number of unique color ranges has grown seven times faster than product lines as a whole. With a more diverse product range, some brands are encouraging consumers to embrace and express their individuality (Yieldify).

Data shows that sales of multicultural beauty products are surging at a pace double the conventional market and that beauty brands embracing inclusivity are experiencing higher customer satisfaction and annual revenue (Global Cosmetic Industry). In fact, the size of the global color cosmetic make-up market was valued at $78 billion in 2021 and is expected to reach $89 billion by 2025 (Yieldify).


The COVID-19 pandemic has brought new challenges to the beauty industry and created new customer needs and expectations. With the surge of online shopping, the beauty industry is significantly relying on digitizing the customer experience and using technology to create a connection with both the products and the brand. To keep up with the market changes, beauty brands need to offer solutions that connect online channels, mobile applications, virtual try-on capabilities and consultations to collect real-time data and develop beauty products customized to consumers' evolving needs. Additionally, with rising concerns around sustainability and wellbeing, it is becoming increasingly crucial for beauty brands to offer organic and natural products as well as to develop strategies that drive sustainability and transparency. 

To know more about upcoming beauty trends and discover how the beauty industry is set to evolve over the next eight years, download our beauty report now. 


Contact us for more information on how we can support your business: [email protected]



Back to resources