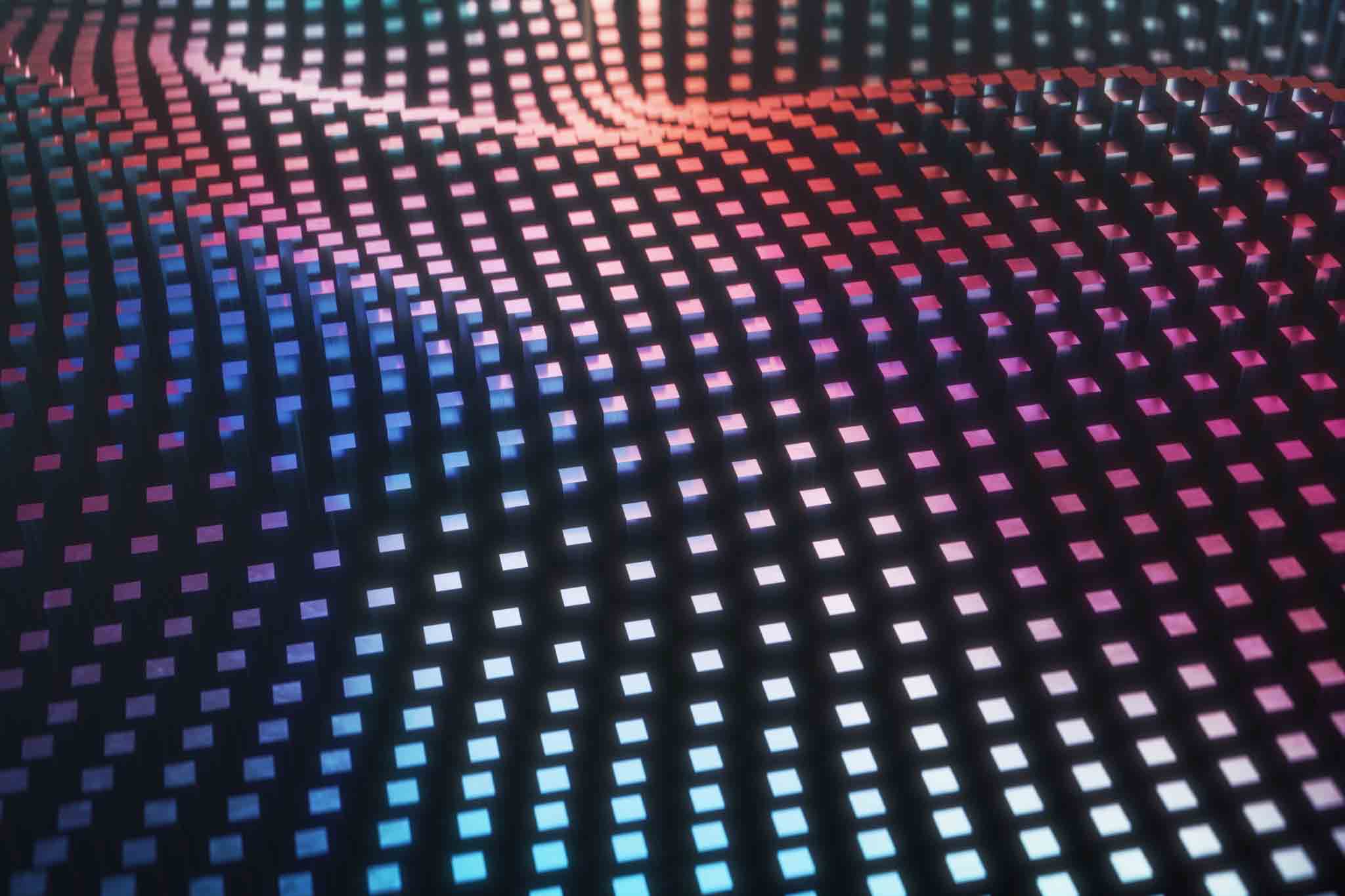 Digital transformation: spotlight on retail
The COVID-19 pandemic has deeply transformed the retail industry over the last two years, creating new challenges but also unexpected opportunities for retailers. With lockdowns and social distancing measures, consumers significantly increased their reliance on technology and digital platforms in their daily life, accelerating the pace of digital transformation and driving a real digital revolution. In fact, 75% of global consumers have incorporated a new shopping behavior and most intend to keep it up beyond the pandemic (McKinsey).

The growing consumer demand for digital interactions and seamless online experiences is not only transforming the customer journey but also reshaping the identity of many retailers, leading them to become platforms, ecosystems and true omnichannel players.

In today's fast-changing and competitive market landscape, these are the five key digital transformation trends that retailers need to prepare for:
The rise of phygital experiences. Over the last two years, consumers have tried and adopted new and innovative ways to shop, and their preference for online channels remains higher than before the pandemic (Deloitte). As a result, many retail leaders are making further investments not only to improve their ecommerce presence but also to digitalize the physical world by implementing functionalities like voice commerce, cashierless stores and virtual try-ons.

The omnichannel has become a must-have. An omnichannel strategy is a central piece of the digital transformation puzzle. Today, consumers want to move seamlessly across multiple channels when interacting with a brand, and they expect a connected shopping experience. According to IMD, an omnichannel consumer can spend 10 times more than a digital-only one, so retailers are progressively embracing omnichannel strategies to create an integrated, effortless shopping environment spanning multiple channels and achieve higher customer satisfaction and retention. For example, they are offering services like buy online pickup in store (BOPIS), curbside pickup and virtual events that blend digital and in-store experiences.

The surge of direct-to-consumer (DTC). Consumers demand more personal interactions with brands, and they want to feel part of an online community they can trust. Therefore, having a direct line of communication with a brand can help them to establish authentic relationships that can drive significant brand loyalty and advocacy. In fact, 55% of consumers say they prefer to buy from brands directly, while a further 40% of shoppers say they will purchase from a DTC brand in the next five years (Elastic path).

In addition, retailers are quickly realizing that the DTC model is a primary source of consumer insights, as it gives full control over first-party data. In this way, retailers can create products and experiences tailored to their target audience and quickly test and launch new products.
Supply chain automation remains a priority. The rise of ecommerce has made fulfilment execution a top priority for retailers. In fact, fulfilment and inventory and warehouse management are the areas expected to attract the most investments in 2022 in the retail industry (Deloitte), as retailers are keen to drive digital transformation across these sectors.

With 80% of executives stating that consumers will prioritize stock availability over retail loyalty in the upcoming year, retailers are moving towards incorporating advanced technology and automated management systems that will enable them to offer fast delivery and improved stock availability (Deloitte). Retailers are leveraging real-time analysis and carrying out reconfigurations of labor and processes to optimize inventory and offer a unified customer experience. This in turn contributes to higher customer satisfaction and improved business profitability.

Cybersecurity is more important than ever. The accelerated pace of digitalization over the past two years has significantly raised retailers' exposure to cyber threats. In fact, according to Deloitte, the retail industry was hit the hardest by ransomware, with 44% of retailers attacked globally. 
As a result, retailers who are implementing new ecommerce and digital models are also increasing their investments in data privacy and security technology to achieve a seamless and secure transition. As 91% of consumers are worried about online security threats affecting their purchasing experiences (Helpnetsecurity), many retailers are partnering with fraud detection platforms such as THG Detect to reduce fraud risk while maintaining consumers' trust.

With emerging technology paving the way for a more immersive online experience and new consumer behaviors driving both product and business model innovation, retailers are shifting to an online-led, omnichannel go-to-market model as they pursue a deeper, all-encompassing digital transformation to future-proof their businesses. As consumers increasingly expect fast delivery, optimized inventory and security when shopping online, those retailers that are able to quickly respond to new priorities and expectations will be the ones to gain a competitive advantage in this age of accelerated change.


Do you want to get ahead in the digital transformation race? Download our report to see how retailers are rethinking models to connect with digital consumers and meet their evolving needs.

At THG Ingenuity, we have helped retail brands such as Hotel Chocolat and Homebase to enhance their digital capabilities and global reach. Get in touch to find out how we can support your brand's growth journey.
Back to resources