Three things beauty brands need to know about the growth of men's grooming
As it evolves into an increasingly digital and inclusive space, the beauty industry is shedding its women-only focus, pushed by changing social norms across the world. The male grooming segment has been steadily on the rise and diversifying beyond shaving products and basic hygiene items, as more and more men look to enhance their looks and take care of their skin, hair and body.  

According to GWI, beauty and cosmetics emerged as the fastest-growing interest among male consumers, increasing by more than a fifth between 2018 and 2021. It peaked in 2020, during Covid-19 lockdowns, just as females' interest in the category began to show signs of slowing down, likely influenced by the reduction of socializing and the lack of activities outside the home. And this enthusiasm is translating into growth for the segment: the male grooming market, which has been expanding steadily for the past five years (barring a pandemic dip), is expected to grow by 2.2% this year, led by developing economies including China, Brazil and India (Vogue).  

For beauty brands, this evolution of the industry has opened a wide spectrum of possibilities. From male-oriented beauty marketplaces, such as Mankind, to direct-to-consumer approaches, opportunities are endless — especially with the emergence of a new audience to educate, engage with and cater to. So if your brand is considering a move into the male grooming space, below we list three things you need to know about this blossoming sector as you plan your next steps.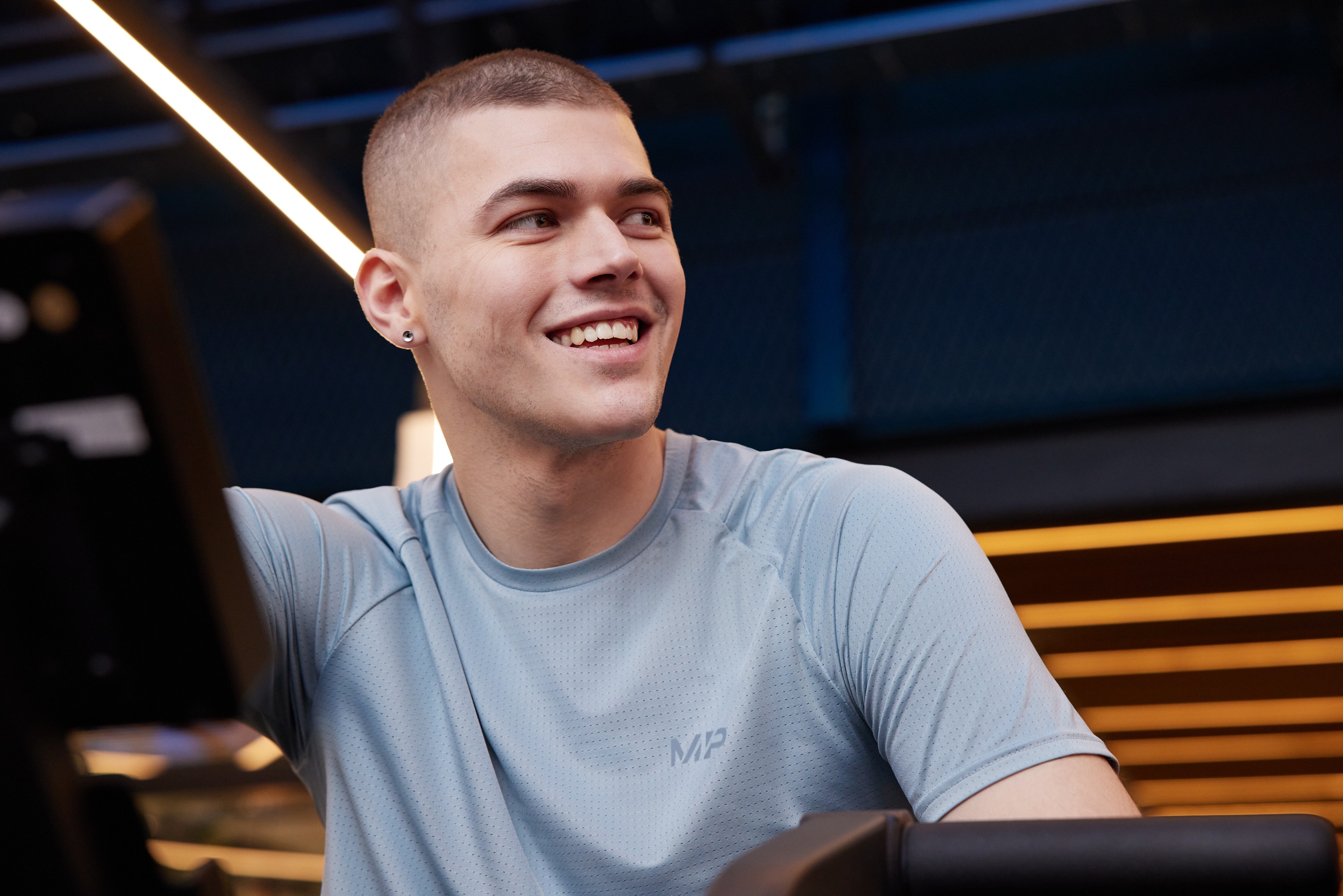 1. Gen Z is leading the change 

With its rejection of traditional gender roles and labels, Gen Z has a fluid approach to identity that challenges gendered beauty standards. This has meant that men from this younger generation tend to be more open to experimenting with products such as moisturisers or cosmetics. Feeling good about themselves is particularly important to those born between 1997 and 2012: in a survey by IRi, two thirds of Gen Zs said feeling good about their own selves is a part of being healthy. Using anti-wrinkle serum, hair masks or undereye concealer can be tools to achieve that. 

For the digitally native Gen Z, beauty is not just personal but social. Younger men are turning to social media platforms to educate themselves on which male grooming products to use and for which purposes. For example, in the US, more than half of men between 18 and 24 learn about beauty from TikTok (Mintel). The rise of male beauty influencers such as Patrick Starrr, Manny Gutierrez and Bretman Rock, who are true superstars of the online beauty landscape, has not only helped men choose the right articles for them but has been key in clearing the stigma around the use of beauty products among male consumers. 

Action it: With a growing number of men going online to seek information on how and which beauty products to use, the opportunity for beauty brands is big. Meet your male consumers where they are: partner with the right influencers to connect and engage with your target audience and make sure you offer easy access to the information they are looking for across different digital channels. 

2. Male-targeted branding is the choice of many 

While Gen Z has put gender fluidity and unisex branding in the spotlight, many men are still keener to shop from brands that are specifically targeted at them. In a recent survey, L.E.K Consulting found that half of men prefer brands that are aimed at male consumers in particular, such as War Paint for Men or Jack Black, and formulate products with this audience's specific concerns. This preference is especially prominent among higher-income consumers. 

According to the study, less than a third would prefer gender-neutral products and only 16% favour female-oriented brands that offer a line for men, such as Clinique with its Clinique for Men offering. 

Action it: Define your target demographic and take the time to understand and connect with it. Look at what moves your audiences and what they feel most comfortable with. To do this, ensure you gather as much insight from purchase and marketing data as possible to assess your next steps as a brand. 

3. Newer DTC players are making headway 

Over the past few years, the male grooming segment has expanded, seeing the rise of a range of new, smaller DTC brands. These brands offer lines geared towards men, often incorporating subscription-based models, and frequently operate in a price range that sets them above supermarket brands but below luxury ones. Many are diversifying away from just razors and shaving cream to offer men's grooming products that range from fragrance to skincare, inviting customers to try something they've never used before. In this way, they have managed to satisfy the emerging needs of a growing audience, carving a new 'premium mass' space for themselves in a territory traditionally dominated by larger, multi-brand industry giants, chipping away at their market share (FT.com).  

Using a DTC model, these brands have taken advantage of the acceleration of ecommerce and digital technologies of the past few years to reach and engage with an audience that in many cases prefers to buy these products from the comfort of their own home rather than in-store. Likewise, they leverage consumer data to personalize their offer to specific customer needs. For example, US-based brand Hawthorne used consumer data to create an algorithm that identifies the best products for its customers through a quiz. In this way, it helps customers discover its products and creates personalized bundles and male grooming kits for their specific concerns. 
Action it: If you are looking to move into the male grooming category, make sure you team up with a DTC partner who specializes in beauty brands and can give you all the solutions to expand your business seamlessly. 

From ensuring your product is delivered on time to offering best-in-class digital solutions, at THG Ingenuity we have helped dozens of beauty brands including Mankind, LOOKFANTASTIC and ELEMIS grow their businesses into key industry players with our end-to-end ecommerce solution. Get in touch today to see how we can support your brand's journey. 
Back to resources